Speech Contest in JAN:
We have 2 Champions!
Do you want to be an influential leader? Good communication skill and professional image is essential to the success of your direct selling business. OV Speech Contest held every quarter of a year is definitely the best training platform for those who want to improve their public speaking skill. Recently in January, we held the newest round of Speech Contest and it has come to an end. The title was "Exert Team Spirit". This time we have 4 finalists who are all excellent speakers. Their speeches were lively and informative. Jack and Ivy were the champions of the contest. Congratulations! Do you want to be a good speaker? Join the upcoming new round of Speech Contest in April!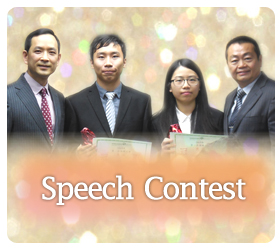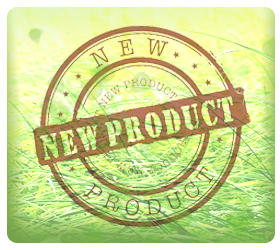 New Product Launch
On 21st March!
OV is continuously updating ourselves the newest information in nutrition and health industry, and keep in mind what our customers and Distributors need, in order to create products bringing more comprehensive health benefits. Therefore, we are glad to announce that OV is going to launch a new product on 21st March, 2015 (SAT) at 2:30pm! On the Product Launch Day, our founder, Afreen, is going to introduce the products details, the health concepts behind, its benefits and uniqueness. Do you want to know how this new product can benefit you and your family? Attend the meeting with your friends and family!
The Organic Detox helped me
get rid of menstrual pains!
Problem:My name is Vanessa and I own an interest class business. I suffered from severe menstrual dysmenorrhea. Every first day of my period, I would have to take sick leave from school or work, because of the severe pain. My tailbone would hurt, I'd break into sweat, break out, lose my appetite and so forth. It was terrible! Moreover, I had an abnormal menstrual cycle. I would skip my period once every 1 or 2months. The problem bothered me for a long time and it never showed any signs of improvement. On the other hand, because of my job duties, I developed strains on my shoulder and waist. I would feel aches and pains every time the weather was wet. Imagine a young person suffering from severe aches and pains all the time. How could she enjoy her life?

Solution:I relied on non-prescribed medications to ease my menstrual pains. Sometimes, I needed to take 8 painkillers a day, because it only gave me immediate results without solving the problem. As for the pain in my shoulder and waist, I tried Traditional Chinese medicine without avail. Then, in August of 2013, I got to know of Organic Vision and its 9-day Organic Full Detox Program. After undergoing my very first 9-day organic detox, all the aches in my shoulders, waist and tailbone disappeared, and I also lost 10 lbs! It was beyond my wildest expectations. After that, I continued using OV's ViaGal and the 9-day Detox & Fat Burn Maintenance pack. As a result, my menstrual cycles greatly improved. Since then, I have stopped suffering from dysmenorrhea and other menstrual problems anymore. It has been an amazing experience! For the first time in my adult life, I feel so light and comfortable. My emotions have also improved. Having experienced the power of OV's quality organic products and detox program, I definitely recommend others to try out their products and undergo he organic detox program!