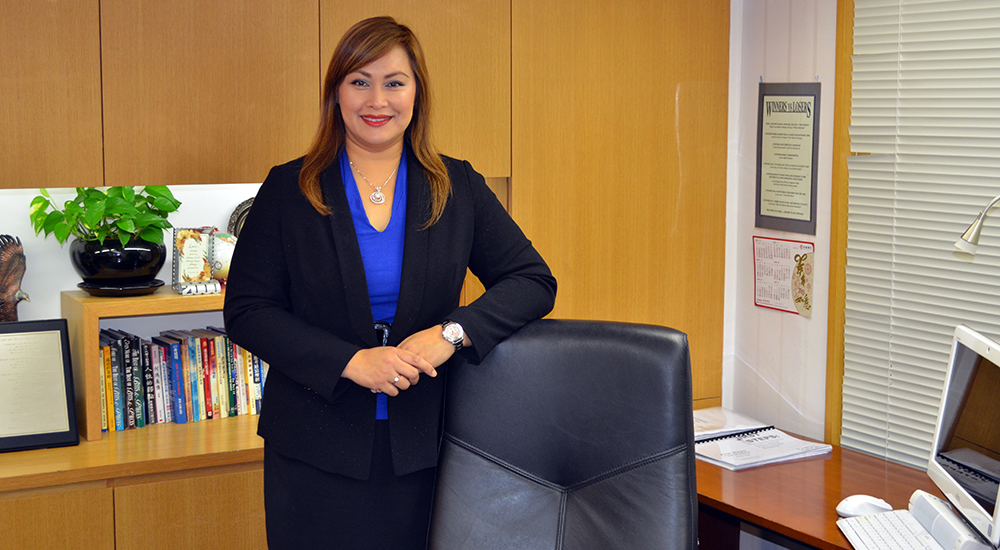 Afreen Khan CEO
Ever the natural born entrepreneur, Afreen Khan was only 18 years old when she decided to enter the network marketing industry.
Working as a receptionist at a private bank in Central, she was first introduced to the concept of direct selling and owning your own business by a family friend who was associated with the American network company Amway. The idea of working for herself without being controlled by a boss was extremely appealing to the independent spirited girl. After working at her first job where every detail of her working life was dictated by her superiors, she dreamed of one day becoming her own boss. She desired to have the freedom of choice-to work when you want and how you want.
The journey to becoming an entrepreneur was no easy task for Afreen. On top of not being able to speak the local language Cantonese fluently, she was looked down upon and bullied by others due to her young age and lack of life experience. People used to laugh at me when I told them that I wanted to build my own business as a teenager," she recalls, " was hard being different from my peers." Starting her own network of business associates was not easy either, for due to her young age, her circle of acquaintances was limited in numbers.
However, Afreen did not let her youth or inexperience come in the way of her dreams and she has not looked back since. "Entering network marketing has made me believe that anything is possible," she says, "No matter what your socio-economic background is, you can become a successful and influential business leader." In just a few short years, after diligently attending all of Amway's business training seminars and immersing herself into becoming a business leader, she transformed herself from a young teenager into an influential businesswoman.
After meeting then marrying her husband and future business partner Paul Ng in Amway, they continued growing and developing together in the industry, training their down lines and future business leaders. Later on, both Afreen & Paul entered Forever Living Products. After being invited to be the company's Sales and Marketing Manager, she, along with Paul, helped to rebuild the company's business and image.
After a brief period at the Direct Selling company Nu Life International Limited as a Consultant to the founders, Afreen and Paul decided to create their own company. Their goal? To provide one of a kind, high quality organic health products. They foresaw a missing gap within the health industry in Hong Kong and Asia which was blossoming in Europe and North America for organic foods and products in the year 2000, and decided to create this niche local market.
Another incentive for starting up their own company came from the fact that Afreen was then a mother of 3 young children. Searching for the best quality of safe and healthy foods and products for her kids, she found it difficult to find ones she deemed to be safe enough. "I wanted the best quality of pesticide and carcinogen free foods and products to give my children, but I noticed a major lack of products here in Hong Kong 10, 15 years ago. There are very high standards of food safety in Europe and North America but not here in Asia."
That's where the concept and vision of Organic Vision was created. Family orientated, environmentally friendly, wholesome, organic products which were safe enough for children to ingest and apply on their bodies.
"There are lots of vitamins and supplements in the market. So I wanted to create something different. Instead of just isolated minerals and vitamins, I wanted to produce whole vegetarian food supplements which are organically grown, juiced, while preserving all of the plant's wonderful enzymes, amino acids, and anti-oxidants."
Afreen hopes that Organic Vision will continue to help people transform their health and their lives one step at a time. By incorporating products which enhance the quality of people's lives, together with the company's marketing plan which offers people a chance at creating and owning their own personal business, she hopes to build a household name synonymous will innovation, success and altruism.