Snacks
Banana Protein Bars
1 cup gluten free rice puffs
1/2 cup of almond meal
1 tbsp stevia
1 large banana
2 tbsp of nut butter
1 tsp baking powder
2 tbsp GF flour
Mix all ingredients together until smooth and layer in a brownie pan. Cook for 25 mins at 180 degrees. Set aside for 10-15 mins before consuming!
Raw Twix Bars
Bottom layer:
1 cup of cashews
1/8 cup of stevia
Pinch of salt
Caramel layer:
100 grams of dates
4 tbsp of natural peanut butter
3-4 tbsp of water
Chocolate topping:
1.5 tbsp of stevia
4 tbsp cacao powder
3 tbsp coconut oil
2 tbsp water
or alternatively melted raw dark chocolate
Instructions:
In a food processor or blender, mix bottom layer ingredients until smooth. Scoop mixture into a oiled brownie pan for the bottom layer. Repeat for the caramel layer and refrigerate for 15 mins. For the chocolate layer melt the coconut oil with the cacao powder and water, stirring through the stevia when cool. Pour on top of the other layers and refrigerate again for 30 mins until consuming. Enjoy!
Gingerbread Donuts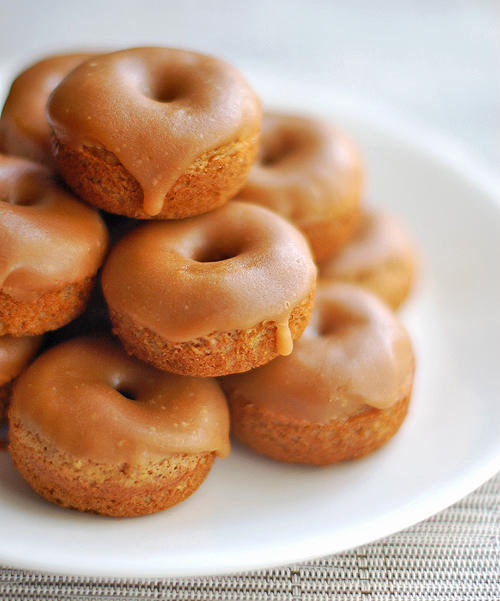 1 1/2 cups almond flour
1 tbsp ginger
1/2 tbsp cinnamon
1/4 tbsp nutmeg
1/2 tbsp stevia
1 tbsp coconut oil
1 tsp baking powder
2 egg (or flax egg for vegans)
3 tbsp almond milk
Mix all ingredients together and scoop into a donut pan. Bake for 20 mins at 180 degrees. Drizzle honey on top for an extra finish. Enjoy!