Dessert
Raw Cashew Lime Cheesecake
Base: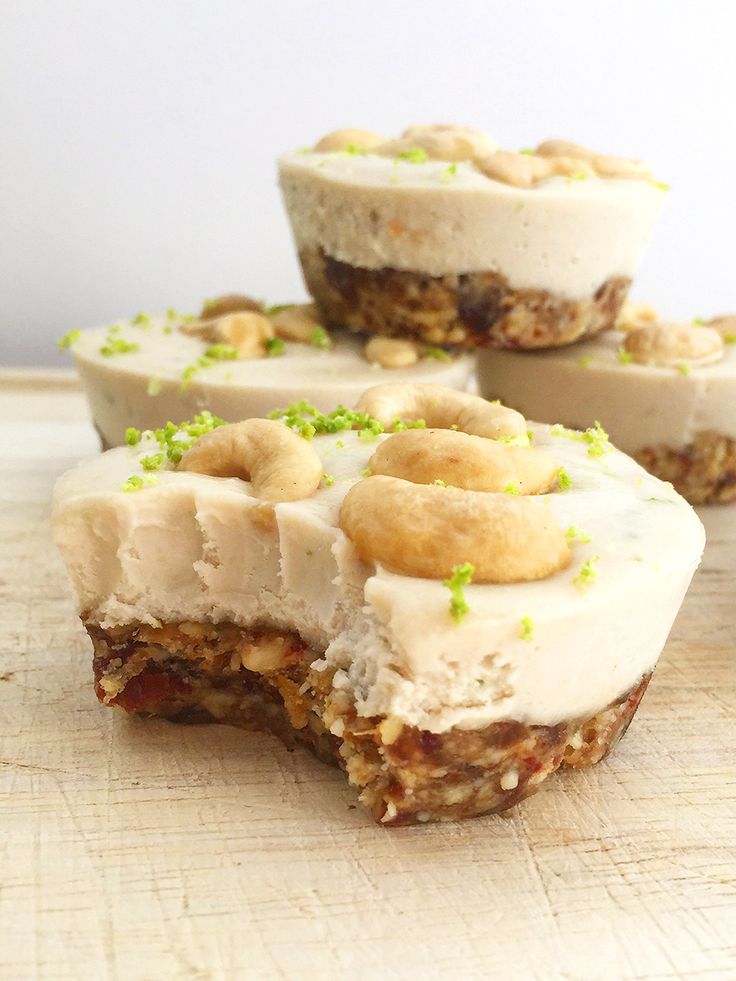 2 cups of raw macadamia nuts (sub for almonds or pecans)
1/2 cup of dates
1 tbsp stevia
1/4 cup of desiccated coconut
Filling:
1 1/2 cups of raw cashews (soaked for 2 hours)
3 tbsp coconut oil
1/4 cup of lime juice
1/8 cup of stevia
1/4 cup of water
Blend base ingredients together and press into a cheesecake dish. After cashews have been soaked for 2 hours, blend in a food processor or blender adding the other ingredients until very smooth. Pour on top of the base and top with fresh berries. Put in the freezer for 25-30 mins before consuming! Enjoy! :)
Clean Nutella Bliss Balls
1 cup of toasted hazelnuts 1/2 cup of dates
1/4 cup cacao
1/2 tbsp cinnamon
1.5 tbsp stevia
1 tbsp tahini
Toast hazelnuts for 10 mins at 180 degrees. Place hazelnuts and cacao in a food processor or blender. Add dates, stevia, and tahini. Blend until consistent and roll into balls
Peanut Butter Cookie Dough Blondies
1/4 cup of chickpeas
1 cup almond meal
2 tbsp stevia
3 tbsp natural peanut butter
1 tsp vanilla extract
2 tbsp dark chocolate chips
Mix ingredients together in a processor or blender and then stir through dark chocolate chips. Layer in a brownie pan and freeze for 20-25 mins. I got 6 brownies out of this recipe!