So glad i used a natural way to heal myself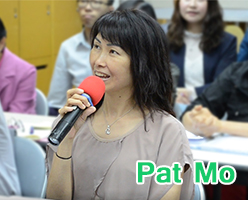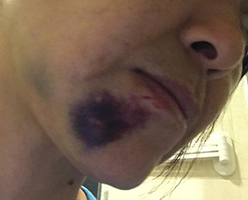 My bruises recovered completely within a week!
---
Name: Pat Mo
Age: *
Profession: Retired school administrator
I generally consider myself as quite a health conscious person. To stay healthy, I've used Organic Vision's products for many years now, so long I've lost count. On top of that I frequently go to the gym to exercise.

One day I was finishing up my workout and was relaxing in the Jacuzzi when, suddenly I fainted. Thankfully I woke up rather quickly but I found my knee, lip and chin were bruised. I didn't feel too bad so I showered and went home.

Upon arriving home though, the bruises started getting bigger and bigger and I started getting a headache. Some of my family and friends panicked and told me to go to the hospital but I tried to remain calm. I didn't want to go to the hospital, so I tried to think of other home remedies I could try.

I was attending Organic Vision's nutrition course at the time and so the day after my accident I went to attend. As I walked in, everyone was shocked and asked what had happened to me. I explained and went to Afreen (Founder of Organic Vision) to ask for help. She told me, "Take 6 capsules of Reishi Plus, 6 Hair Skin Bone, 6 Vegan Omegas, 6 Prime Probiotics and apply some Aloe on the wound."

I followed her exact direction and within a week it had fully healed. You couldn't even tell it was injured in the first place. The next week at the same course I showed up and shocked Afreen, she exclaimed "What happened? It's gone!"

I'm really happy that I was able to use a natural way to heal my bruises. Even my friends were amazed and asked if they could come and find out more about Organic Vision's products!