Weight gain caused by middle-aged depression? OV's detox can help!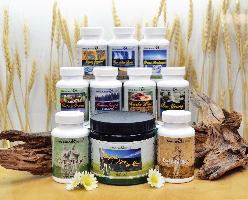 Weight gain caused by middle-aged depression? OV's detox can help!
---
Name: Frankie Au
Age: -
Profession: businessman
Hi everyone. My name is Frankie. I am a businessman and I run a factory in mainland China.
Years ago, suddenly there was a period of time when I often felt down. At that time, my son was only a few years old, and having him should have brought immense joy to my life. Unfortunately, having a child did not help the depression I was feeling at the time.
Pressure from work caused me to feel dark and down in the dumps every day. My emotions gradually evolved into full blown depression, and sometimes even thoughts of suicide would enter my mind. But remembering how young my son was at the time, as well as the fact that my wife was also very young, gave me the strength to keep on going, as I knew I had to provide for them and not abandon them.
I knew I had a mental problem that needed to be solved. There were friends around me who had developed depression due to stress, but they did not trust the methods given by their psychologists. Some people recommended that I try Chinese medicine to help with my mental health. But because I was exposed to the unhygienic and disorganized methods of producing and packaging Chinese medicine materials in China where I used to work, I did not feel comfortable taking such Chinese herbal remedies.
The long-term depression I suffered, coupled with poor eating habits, ended up in me gaining lots of weight. The more stress I felt, the more depressed I became, and the bigger I became.
Whether at work or at home, I was unwilling to communicate with others, and I would mentally hide myself away and pushed others away. Even when my family members would show concern, I would just casually say that I was tired from "too much work" and "too busy" to deal with it.
I had a certain understanding of nutrition at the time. I knew that stress could produce toxins and affect the body in a negative way.
I decided to go ahead and try out Organic Vision's Full Detox Program, and adjusted my unhealthy messy eating pattern. I also decided to be inspired by other positive, optimistic and cheerful individuals, and I made it a goal to imitate them by asking them tips and secrets they had to maintain their joy in life.
After one to two months of detoxing, I lost weight. I lost my belly pooch, my waist was reduced by 5 inches, and I was 20 pounds lighter.
What made me the happiest was not only the physical improvement, but the psychological improvement I experienced. Whilst detoxing, my moods started to improve. Instead of waking up tired and grumpy, dreading to start my day, I started to wake up each morning in a happy and joyful mood.
Sometimes, when I am alone, negative emotions start to resurface, but I have learnt to cry, to let my emotional toxins release through tears. Everyone around me could see and feel a huge difference in my aura and energy. They all expressed curiosity about my improvement. What makes me the happiest is that my relationship with my family is much better than before. My wife would hug my waist and say jokingly, "Finally, I can hold you tightly, and I can even touch my two hands!" My son is also happy that I communicate with him more. We are much closer than ever before.
The final lesson? You may not need to see a psychiatrist or psychologist for your depression. You could try detoxing just like me! With the correct nutrition, the right way of releasing negative energy and emotions through detoxing, as well as having a great detox coach to help you step by step, can help you on your journey to better mental health and wellness.