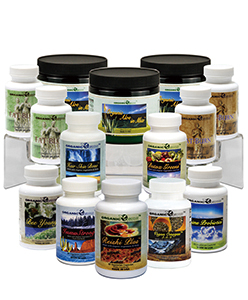 Organic Vision
30 Day Detox 2-5-2
Includes: 10 products
IN STOCK
Recommended Customer Price:
$7695.00 (HKD)
Discounted Price:
$7195
Would you like to:
Slim down and feel attractive?
Feel more energetic throughout the day?
Enjoy glowing, youthful skin?
Improve your health condition?
Then our 30 Day Detox 2-5-2 program is exactly what you need!
A special 30 day program, it utilizes the latest scientific concepts to give you a powerful, efficient detox program that guarantees lasting results. This program is designed to teach you a practical, sustainable lifestyle that can help your entire family enjoy the best state of health, and to avoid developing chronic illnesses in the future.
Watch yourself transform into a younger looking, healthier, more beautiful you! This detox pack will become your secret weapon you can use anytime, anywhere, to maintain your body in its peak condition.
30 Day Detox 2-5-2 benefits
Rejuvenate your facial cells and look younger
Turn on your body's natural fat burning mode
Improve your muscle tone
Recycle old and damaged parts of your cells
Renew your immune system and prevent getting sick
How?
We have designed a systemized, structured approach using these following 4 pillars:
Intermittent Fasting: You will be activating the process of autophagy-recycling old and damaged parts of your cells, then renewing and strengthening them. Human Growth Hormone levels will skyrocket as you preserve muscle mass while burning body fat.
Raw Vegetable Juicing: You will be accessing raw live enzymes from juicing vegetables, which act as a powerful internal detergent, by dissolving all bacteria, viruses, and parasites inside bloodstream. The pH of your blood will also be balanced and more alkalinized, helping you prevent future disease.
Organic Plant Based Supplements: Instead of singularly extracting specific vitamins, we use whole organically grown plants to formulate our potent supplements. This retains all the plant's enzyme reserves, minerals, amino acids, enhancing your nutrition intake, without depleting your body's own enzyme reserves.
Clean Balanced Diet: We will teach and guide you on core nutritional concepts to follow for this program, and for the rest of your life! You will learn how to make smart decisions with food, and to understand what and how much to eat.
UNIQUE POINTS
FAST:You will be able to see and feel results quickly in as little as 1 day!
DRAMATIC:You will undergo an incredible physical, mental and emotional transformation after 30 days!
STRUCTURED:We offer you a step by step guide in an organized fashion with a personal coach!
SIMPLE:Instructions are easy to follow, as we offer you multiple tools and aids to help you!